Recently I have purchased Noise play Vlog Action Camera for my YouTube blogging. I think you all heard about Go Noise. If not, let me tell you to know. GoNoise is a Gurugram based company called Noise and deals with affordable action camera market in India. Apart from this, Noise Play deals with smart watches,   Earphones, Smartphone cases and fashion accessories in India.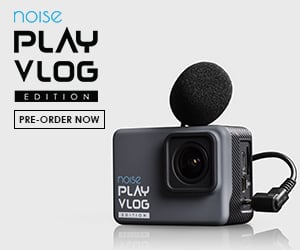 The Noise play Vlog is an interesting product and offers 4k video recording in 6,999 affordable budgets. One of the interesting things is this action camera comes with external mic support. One of the bad things about this camera, this is manufacture in China like others action cameras. The body of the noise play action camera is completely built with the plastic. This action camera design is similar with GoPro Camera but this camera not costly like a GroPro. Apart from this, you can get a lot of accessories with the camera like waterproof housing, charging cable, Tripod Mount, handlebar, helmet base, straps etc. In the other hand, you don't get any type of accessories if you will purchase GroPro action camera.
Features of Noise play Vlog Action Camera
170 Degrees wide angle lens
Image Stabilization – Built-in 3-axis gyroscope
1050mAh Battery capacity
Waterproof Depth 30M – (With waterproof housing)
Built-in Speaker
16M/12M/8M/5M Photo Pixels
Supports External Mic with 2.5mm Jack
4K, 2.7K, 1080P, 720P Video Resolution
WIFI
LCD 2.0″ HD Screen
My personal opinion: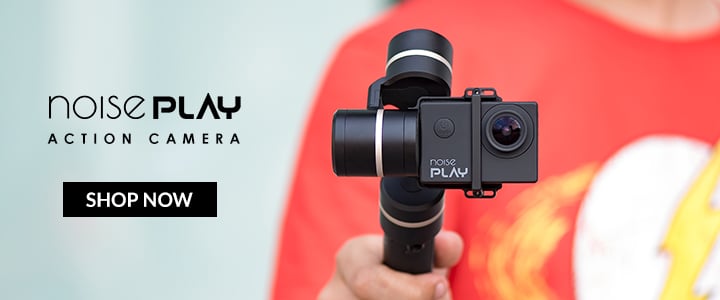 One of the interesting thing about this camera, you got the external mic with this camera. Apart from this, this camera supports image stabilization (Built-in 3-axis gyroscope). I have personally checked the camera video quality. It looks decent but at night you should not get any decent video.
Loopholes of this camera:
Video quality is not good in low light.
Without mic you can't hear a good quality of sound.
This camera changes the colors of the particular object.
This camera show orange color in red or Red color to pink.
The battery backup is 45 Minutes if you record 4k video.
Here are two samples of this Action Camera
Time Lapse Video sample:
4K Video sample: 
By the Bay, If you want 10% discount on this camera then you can visit its official website:
If you have  a tight budget for an action camera then you can purchase Noise play vlog camera. This camera offers various features in a budget segment.